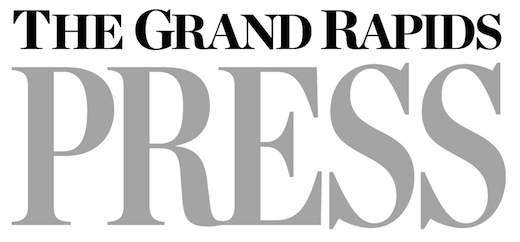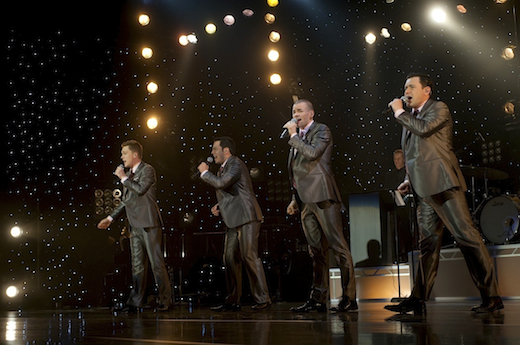 Imagine a group of guys who like to sing together so much they can't resist gathering under a streetlamp in their urban neighborhood to give an impromptu concert. That is the kind of image Michael Ingersoll had in mind when he gathered some of his "Jersey Boys" co-stars and formed his quartet, Under the Streetlamp.
"It's evocative of the era (1950s and '60s)," Ingersoll said. "People would be sitting on their porches and stoops because there wasn't any air conditioning. Doo-wop was an emerging art form, a working class medium. I just liked that image."
And the image fits Ingersoll and two of his co-stars in the Chicago cast of "Jersey Boys," who enjoyed harmonizing together so much that they spent their Sunday and Monday nights off performing at fundraisers.
They were forbidden to perform music from the show, so they harmonized on other songs of the era, such as Beach Boys and Rat Pack favorites.
"We realized there's a lot of enthusiasm out there for this genre, the American songbook," Ingersoll said. "We began creating a project that would be self-sustaining."
By the time "Jersey Boys" closed in Chicago in January, Ingersoll had portrayed Nick Massi of The Four Seasons for 1,300 performances. He was working with Shonn Wiley, a native of Adrian, who played Bob Gaudio, and Michael Cunio, who portrayed Tommy DeVito.
"Just because the show closed, we didn't want to stop singing together," Ingersoll said. He recruited a fourth member, Christopher Kale Jones, who played Frankie Valli in the national tour of "Jersey Boys."
The new group has put together a show of The Beatles, The Beach Boys, The Drifters, The Monkees and other quartets of the era.
"All of our music is written and arranged for us," Ingersoll said. "We put our own spin on it."
The show is more of a relaxed concert than a musical revue, he said, with the members teasing each other and talking directly to the audience.
"We take our music seriously, but we don't take ourselves seriously," he said. "We talk about our lives and go with what the audience gives us. Everything is spontaneous.
"It's best when somebody screws up because it's for sure the rest of us are going to let him have it."
Wiley is the band's choreographer, plotting the synchronized movement that was popular with musical groups of the era as well as a few surprise moves.
"We try to do a few things people don't expect," Ingersoll said.
The group recently recorded a concert that will be broadcast nationwide on PBS in February. They plan to release an album and DVD after the broadcast and launch a national tour.
"The audience in Grand Rapids will get a sneak peek," Ingersoll said.